Free trial unit
For a limited time we are offering you the chance to enrol on a free unit in the Young Rutherfords programme.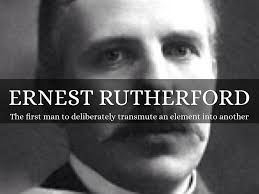 The unit is about Sir Ernest Rutherford's life and scientific discoveries. Have no idea who Ernest Rutherford is and why he is featured on one of New Zealand's bank notes? Well, this is a good way to find out!
Enrolling in this free unit will give you the opportunity to experience the online learning platform. We hope you will then sign up for a science course, however that is definitely not compulsory!
To enrol, simply email us with the following details and we will sign you up and send you instructions on how to access the unit.
email address: info@science-for-home-educators.co.nz
Note that this free offer is limited to one student per family.
Parent name:
Email address:
Contact phone:
State/country:
Student name:
Student email address:
Student date of birth: