Primary level courses
The primary level units are written by the Double Helix team at CSIRO in Australia.Students are taken on science adventures with the Double Helix characters – Rocky, Skye and their pet Chameleon Kevin – as they discover the wonders of science in the world around them. As they progress through the units, students interact with a combination of simulations, videos, animations, augmented reality and hands-on investigations. Learning is then reinforced as students apply their knowledge to real-world situations and even meet some CSIRO scientists.
An overview of the 2018 units is given below.
Feeding the future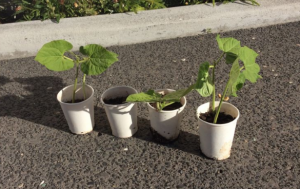 In this unit, students explore:
The importance of plants in our everyday life, especially as a source of food.
Conditions required for growth in plants and factors that can inhibit growth.
Scientific and technological advances improving agricultural practice.
Students will have the opportunity to get their hands dirty as they take on the role of an agricultural scientist; texturing soil, conducting fair tests and investigating agricultural issues around the world. Dig in!
(note: the above picture shows a submission from one of the students)
The Solar System
3, 2, 1… blast off! Rocky, Skye and their pet, Chameleon Kevin are heading off on a journey into outer space! Prepare yourself for an 'out of this world' adventure as you help them navigate their way through the Solar System.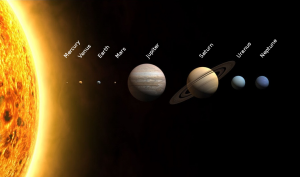 In this unit, students explore:
The history of space exploration
Planets in the Solar System
Planetary orbits and revolutions
Earth's place in space
On their expedition, students will experience a virtual reality tour of the Solar System, use the engineering design process to build their own rocket, explore space-craft using 360 degree images and augmented reality, use basic coding skills to create their own interactive Solar System simulation and meet indigenous CSIRO astronomer Karlie Noon.
Adaptations
In this unit, students will embark on a virtual excursion of the world's biomes to discover the amazing adaptations that allow plants and animals to survive in these different environments.
Students will explore human impact on the world's biomes through deforestation, invasive species and climate change and be empowered to take action to minimise the effects of these.
This is a biological sciences unit that requires no prerequisite knowledge.
Natural Disasters
Rocky's latest crazy invention has managed to cause an absolute disaster for him and his friend Skye. How will they manage to get themselves out of this earth-shattering predicament?
Follow Rocky, Skye and their trusty companion Chameleon Kevin on their daring adventure as they dodge volcanoes, earthquakes, droughts…and Skye's angry mum!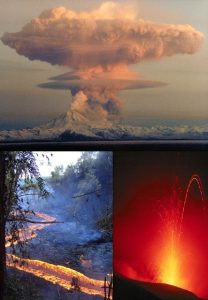 This unit covers natural hazards and their potential to cause disaster. Students learn about the dynamic processes that cause geological and meteorological hazards and explore how scientists predict and measure them.
Students explore:
Natural hazards vs. natural disasters
Geological hazards
Meteorological hazards
Earthquakes
Droughts
Impact of disasters
Harm minimisation
The unit also contains a project-based inquiry in which students investigate the impact that natural disasters have on the community and the environment as well as a career profile on volcanologist Dr. Victoria Miller.
Electricity and Energy