About us
The Young Rutherfords Programme was founded by Nathalie Thomas (a home educating mum) in May 2009. She found that a lot of home educating families find it difficult to offer their children science programmes, especially when they reach their teens.
Our science courses are based on the New Zealand curriculum and have a secular point of view.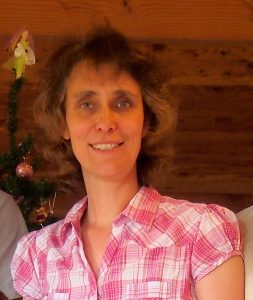 Nathalie has a Master's degree in Chemistry and a diploma of teaching (secondary) from Auckland College of Education. She has taught science, chemistry, physics and mathematics in New Zealand secondary schools for over 10 years.
Nathalie retired from teaching in 2005 and has since been home educating her two sons in the Bay of Plenty. Her oldest son Quentin is now at university and helps as an assistant marker for the Young Rutherfords online programme.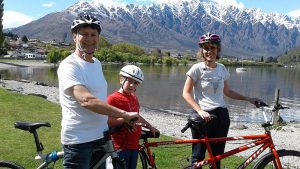 The family.
Together with her husband and youngest son Nathalie travels around New Zealand and part of Australia on a regular basis to offer face-to-face science workshops and lab courses. You can find more information about this on her science courses website.